One of teh comments of teh post
"National Geographic hires in spanish or how success killed Spain" in the spanish edition of this blog
talked about signing graphics.What thinking do we follow to sign some graphics with our name and the name of the publication on others?. The anonymous comment talked about some cases I don't agree, as signing if we're proud of the graphic and using the media name when we're not.
It would we interesting to know which are your prodcedures on these cases. Do you use always the same reasons or each infographics artists of the department decides when to sign?. To start the topic, these are my reasons to sign a graphic with my name:
A.
When there is a personal responsability on the graphic
. The graphci is that way because a particular infographic artist, and not other, have done it so. It's not just applying styles, like charts (most of the times)
B. We use the name of the publication when there's an "imposition" to do the graphic in a way we don't agree, but the "high spheres" decide to do that way.
C. We sign as infographics department when the graphic is a work of all (or almost all) the members of the department.
D. We don't sign with particular names when we use important pieces of the graphics coming from press dossiers (3d, or PDFs), avalaible for its use, but not produced by the department, completely or partially. Of course, the source appears in the graphic.
This is something that doesn't happen always,as in this graphic by EL PAIS, signed by an infographics artist. CLICK TO ENLARGE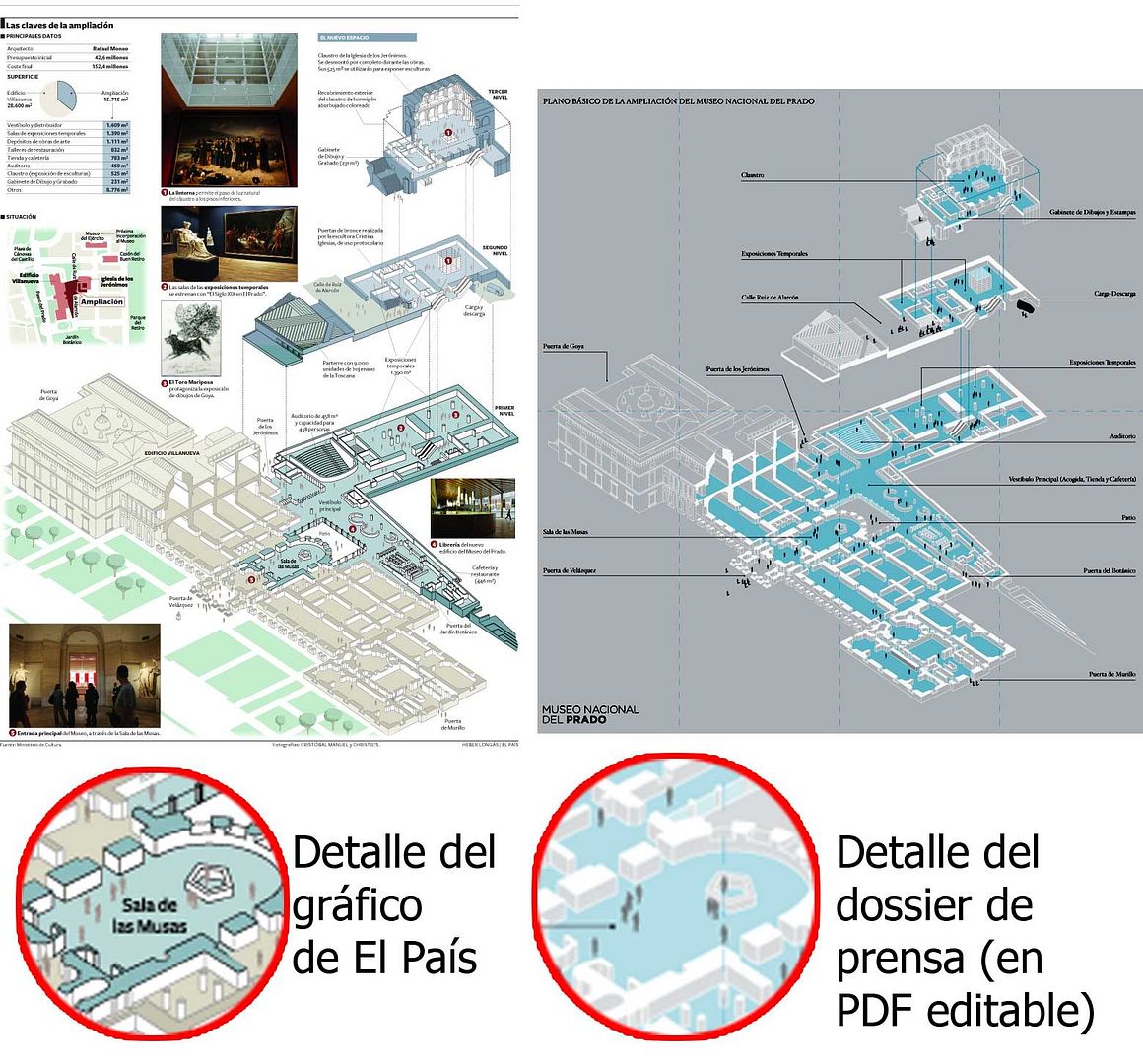 Of course, I would have forgotten a lot of cases. But we always use the responsability as teh key to sign or not a graphic. For good and bad. Signing is not a prize, is not something to show that it was you who made that cool stuff, is pointing yourself as responsibel of the stuff.D It's not a problem of good and bad graphics, of big ones or small ones.
It would be interesting to know which cryteria do you use on your departments. Is sharing knowledge how we learn.