I 've been a long time loking for this graphic. One of my favourite comparisons. I finally found it on
Cuatro Tipos
, and I hope they will forgive me for the robbery.
UPDATE
The always great
Gonzalo Peltzer
sent me the color page and a detail of the same graphic, so the robbery to Cuatro Tipos is now finished. Many many thanks, Gonzalo!
It's one of Jaume Serra's graphics when he was at Clarín. The sillouethe on the center of the page representents the extension of Buenos Aires. The text inside it explains that the city is in scale with the whole surface of the page, which would be the extension of all the lands owned by Soros, a argentinian millionaire.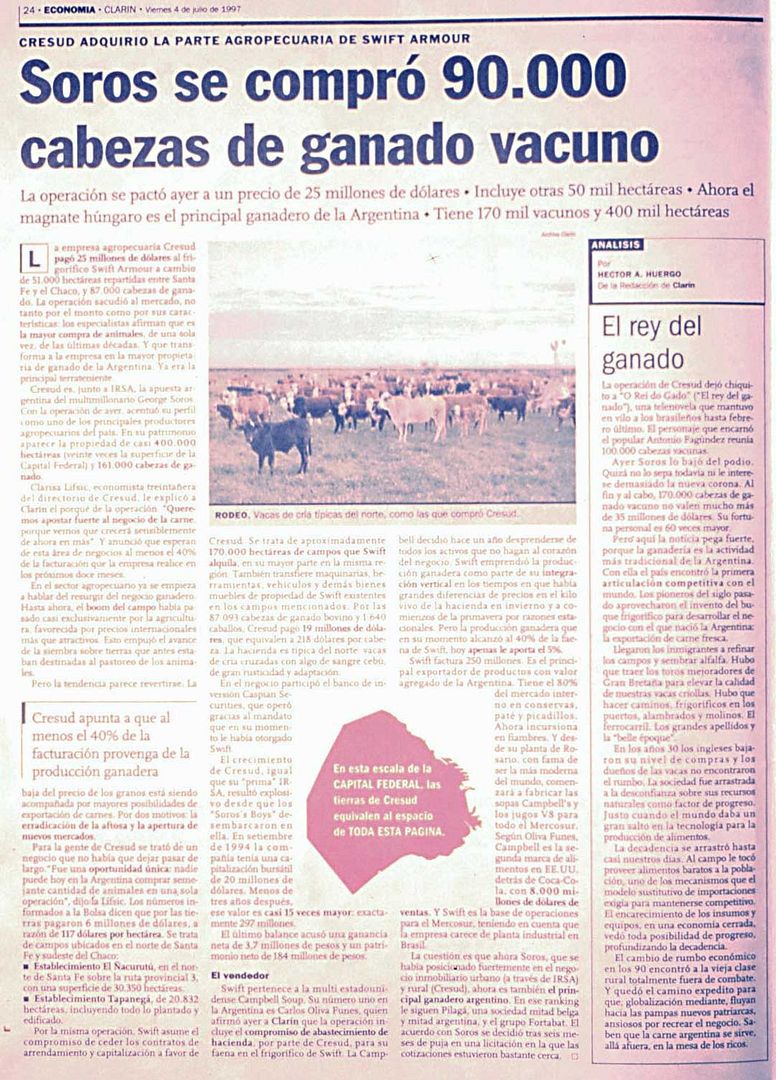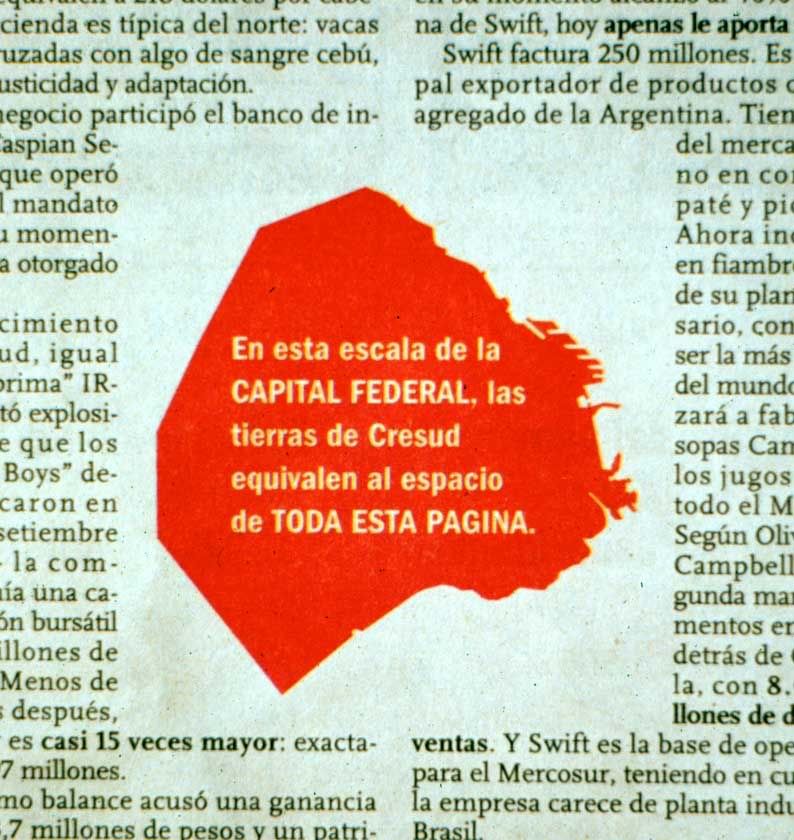 It' not unusual to see this kind of graphics nowadays. We ourselves have done 3-4 graphics of the same style on our 12 months of life, but always with this one in mind.